Diese Seite gibt es auch auf Deutsch.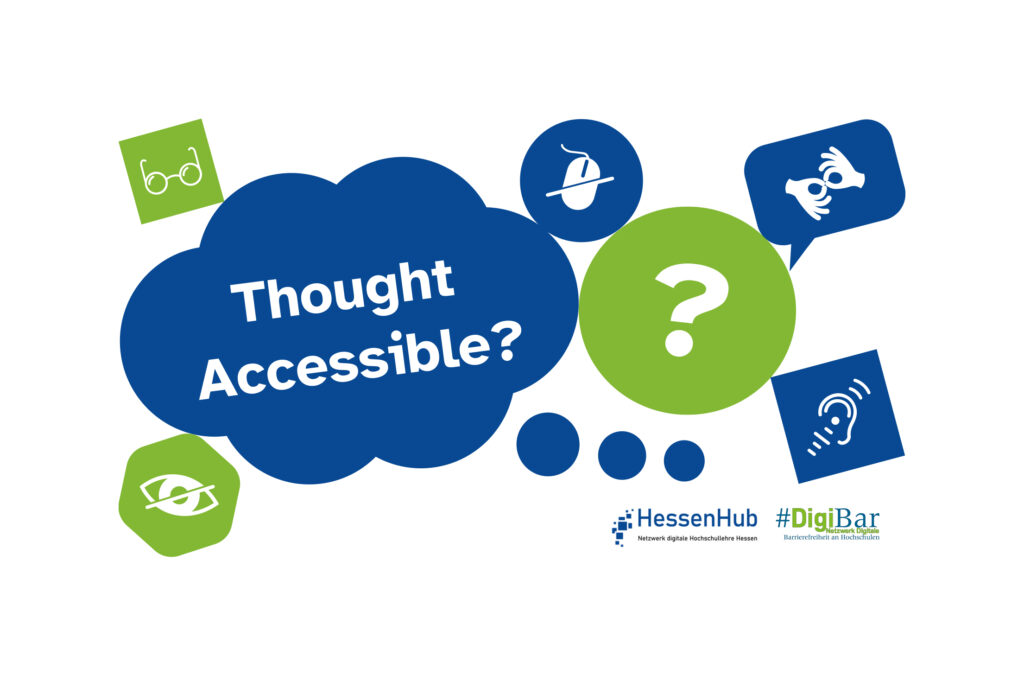 Since the beginning of 2022, the working group "Digital Accessibility Campaign" has been working on the question of how university members can be made aware of barriers in digital media. Digital media are part of our everyday lives, but they may not be accessible and usable for everyone. "Thought Accessible?" pays attention to both: people and the digital implementation of content.
Implementing (digital) accessibility is a major undertaking. For this very reason, we would like to point out small steps that everyone can integrate into their daily work. In the following articles, barriers are clearly presented and then shown how they can be avoided or eliminated. The contributions are also adapted and available on the HessenHub Twitter channel (#DenkBarrierefrei #ThinkAccessible #DigiBar #HessenHub #AnAllesGedacht) and on this website in German.
Be part of "Thought Accessible?"!
Spread the content on your social media channels and give the topic more visibility. Help us to improve the situation at our universities sustainably!
Do you want to do more? Then take an active approach to the topic!
We are looking for fellow contributors (especially universities involved in HessenHub) to write further articles. Please feel free to contact us with suggestions for topics or other ideas.
Contact
Sanja Grimminger
grimminger@sd.uni-frankfurt.de

---
Posts of the campaign